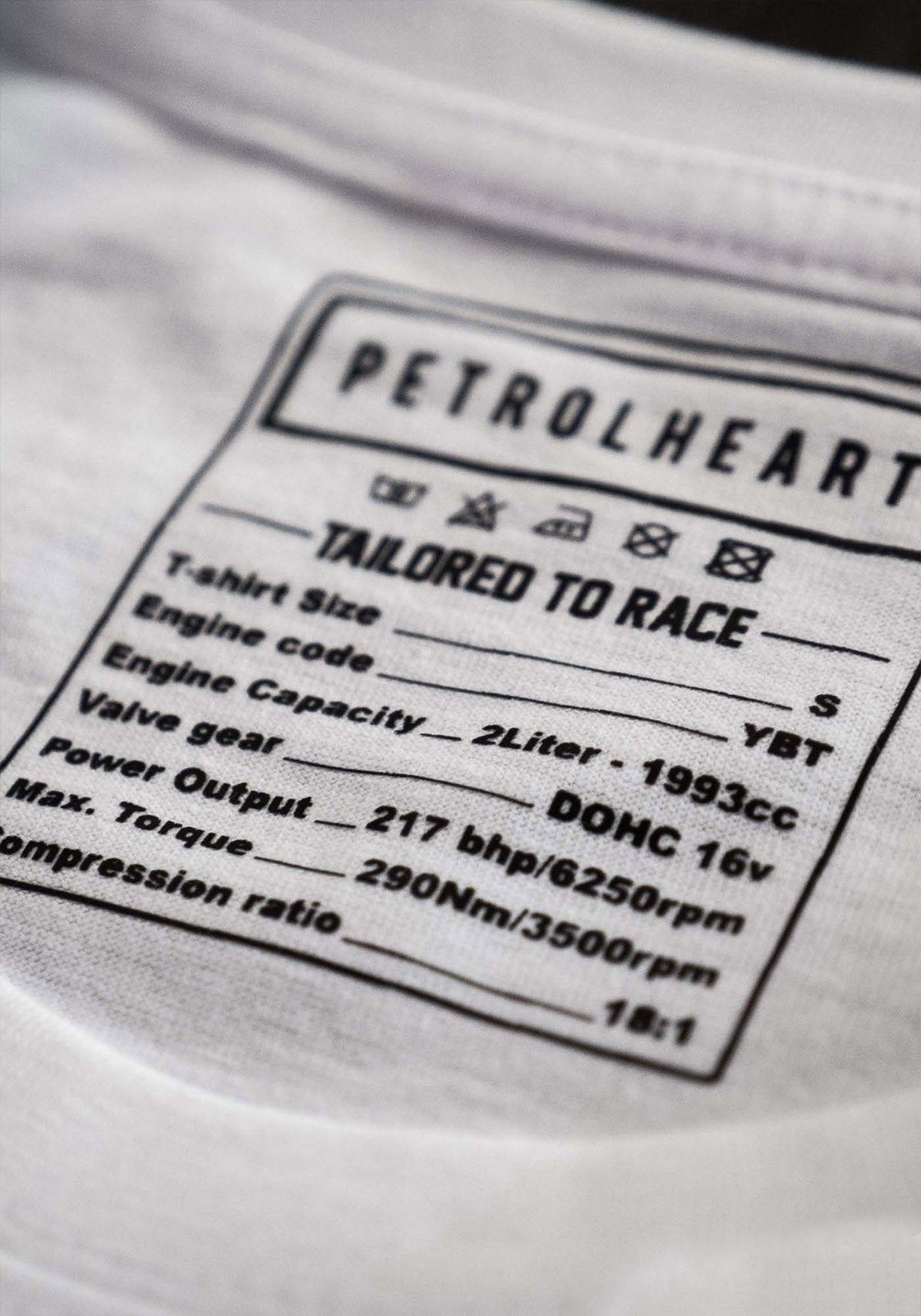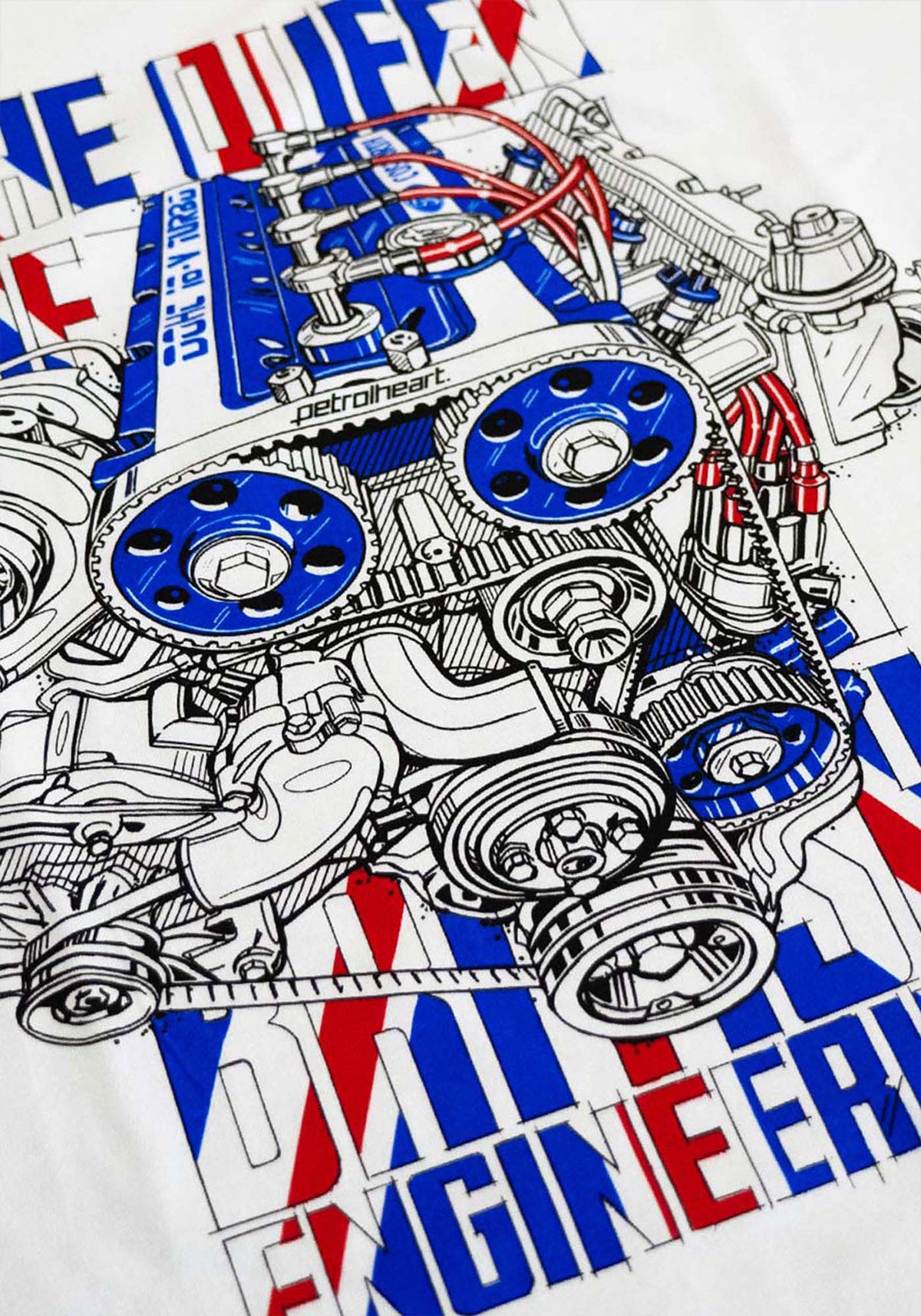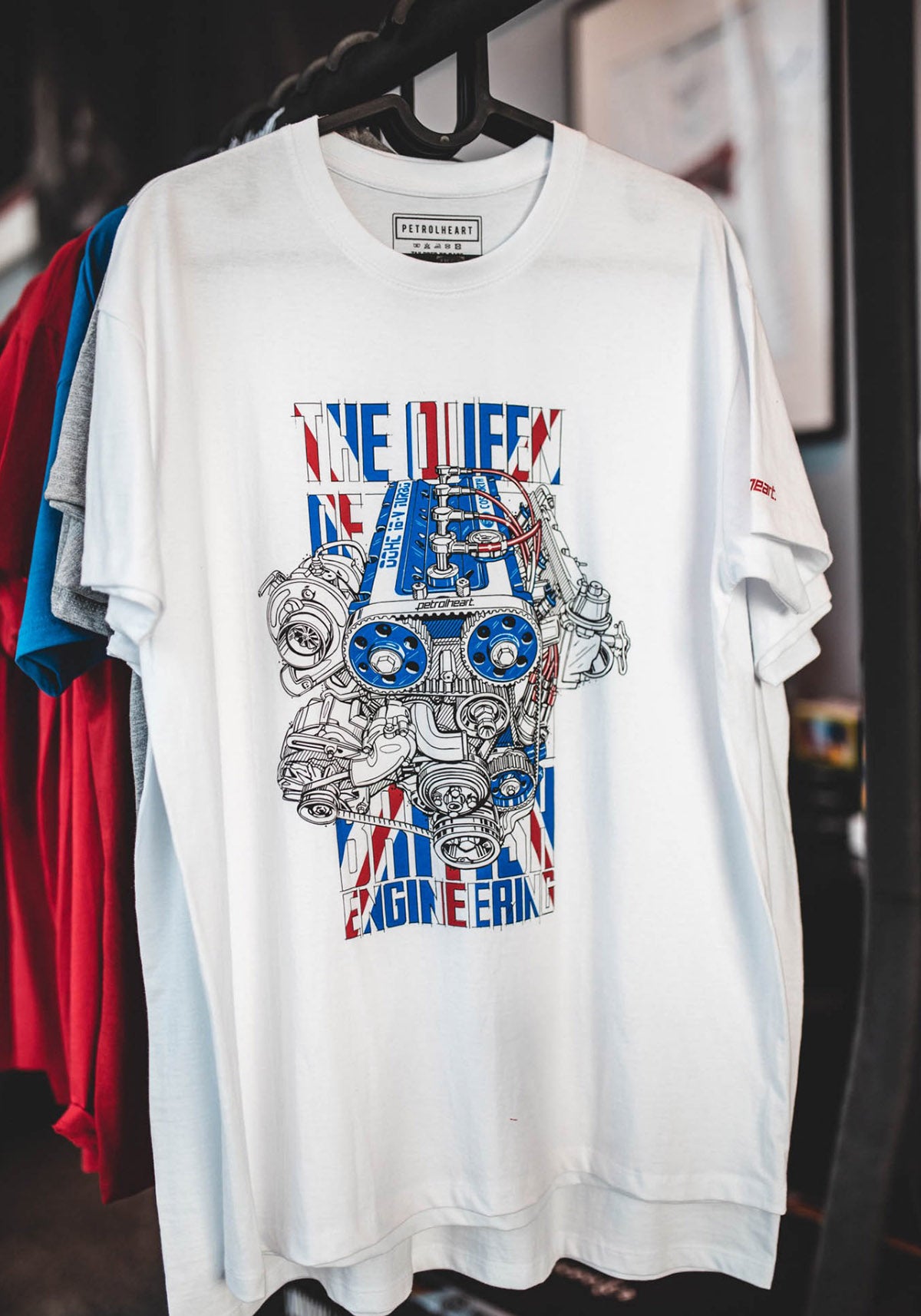 THE QUEEN OF BRITISH ENGINEERING
This edition is our tribute to the legendary Cosworth YB Engine.

Based on the older Pinto engine block, the Cosworth YB series is a 4 cylinder 2.0L engine series that were introduced in the road-going Ford Sierra RS Cosworth in 1986. 5.000 units were initially build for homologation purposes in Group A rally but in total, 7.145 were built. On this edition, we present you the YBT version of this iconic engine which is known by it's high tuning capabilities achieving up to 680bhp with the Garret T4 turbocharger, and for its performance and recognition, we decided to call it "The Queen of the British Engineering"
100% cotton
180g/sqm textile
Designed in Portugal