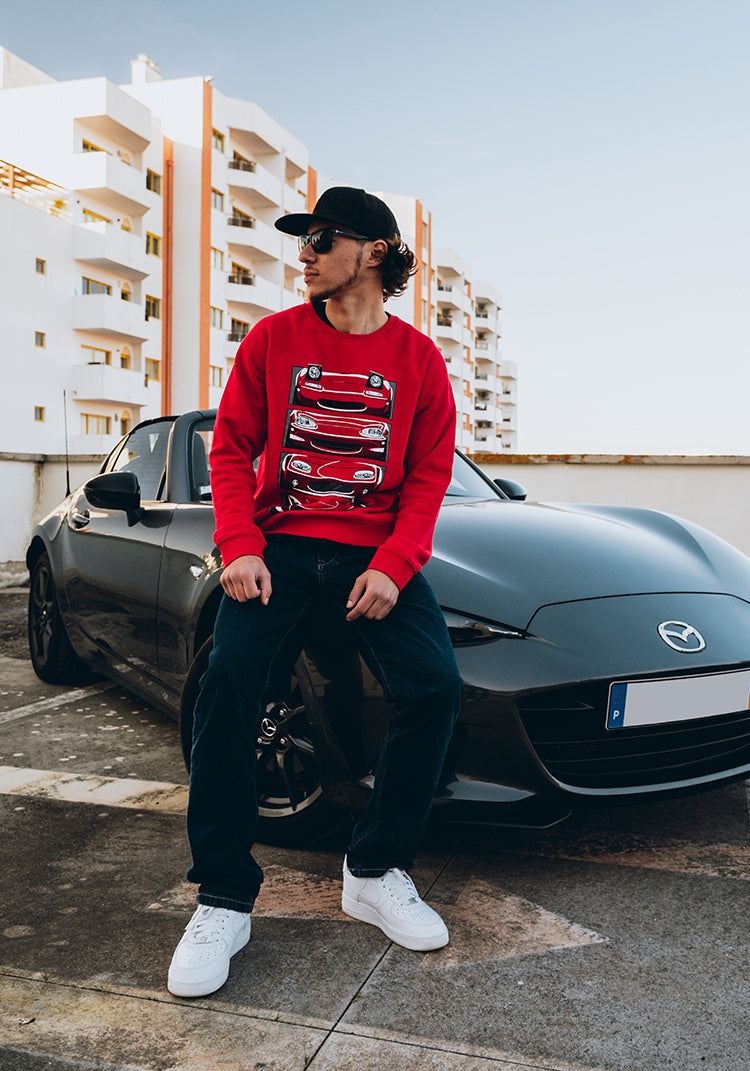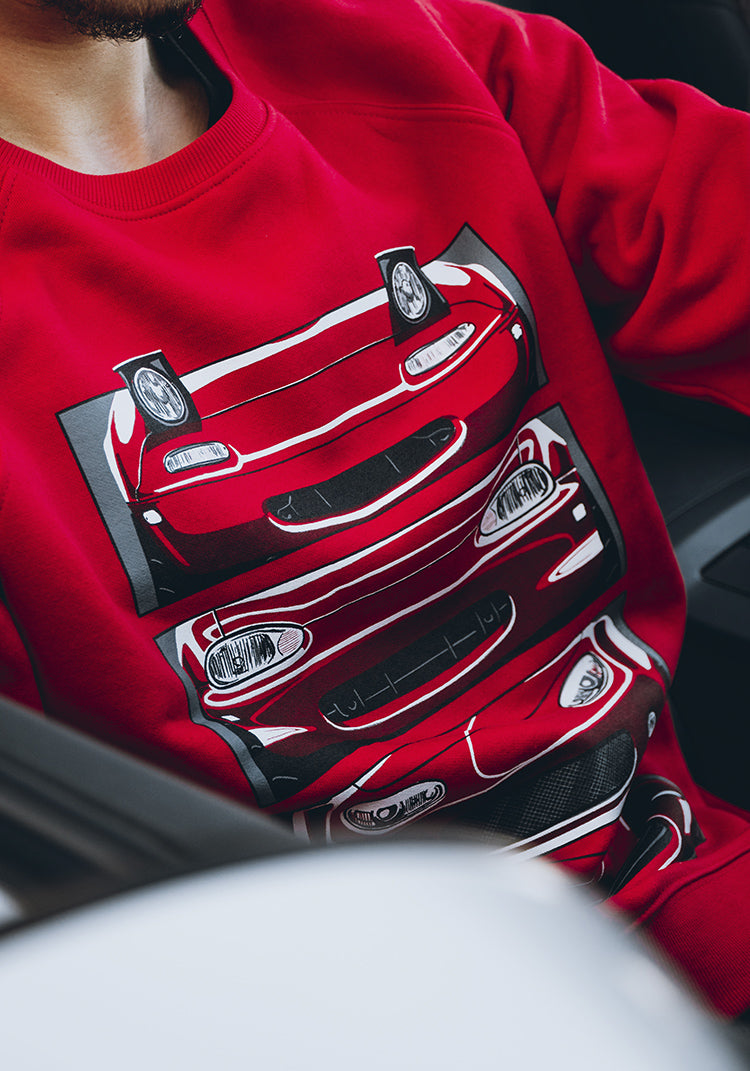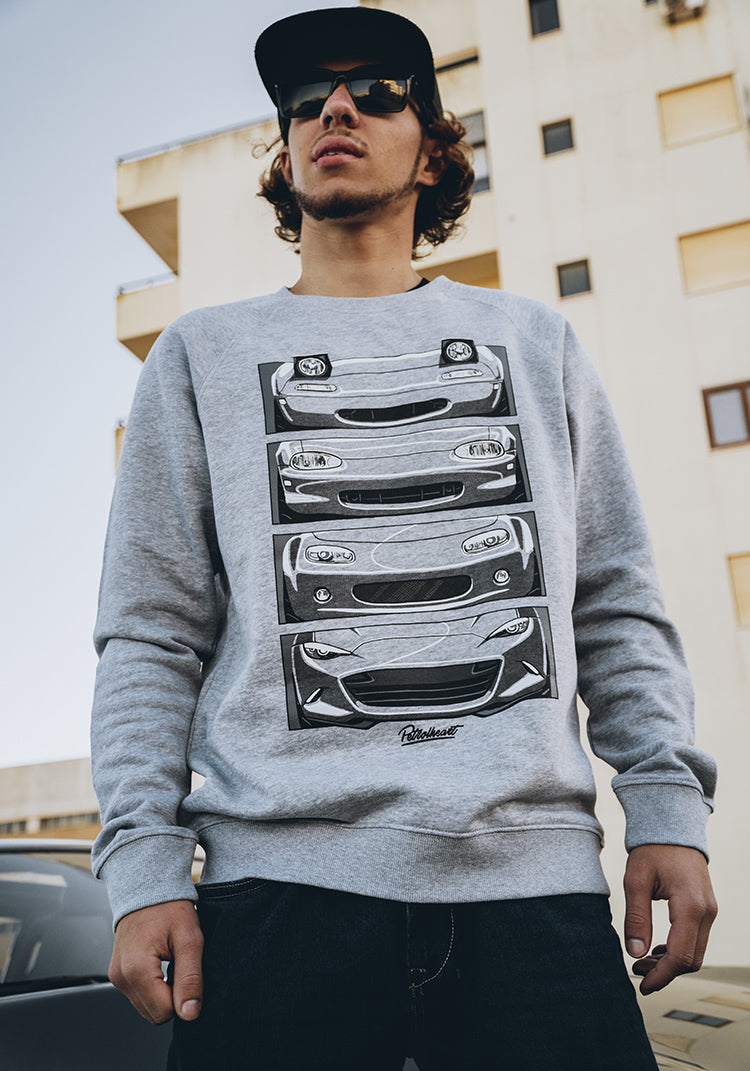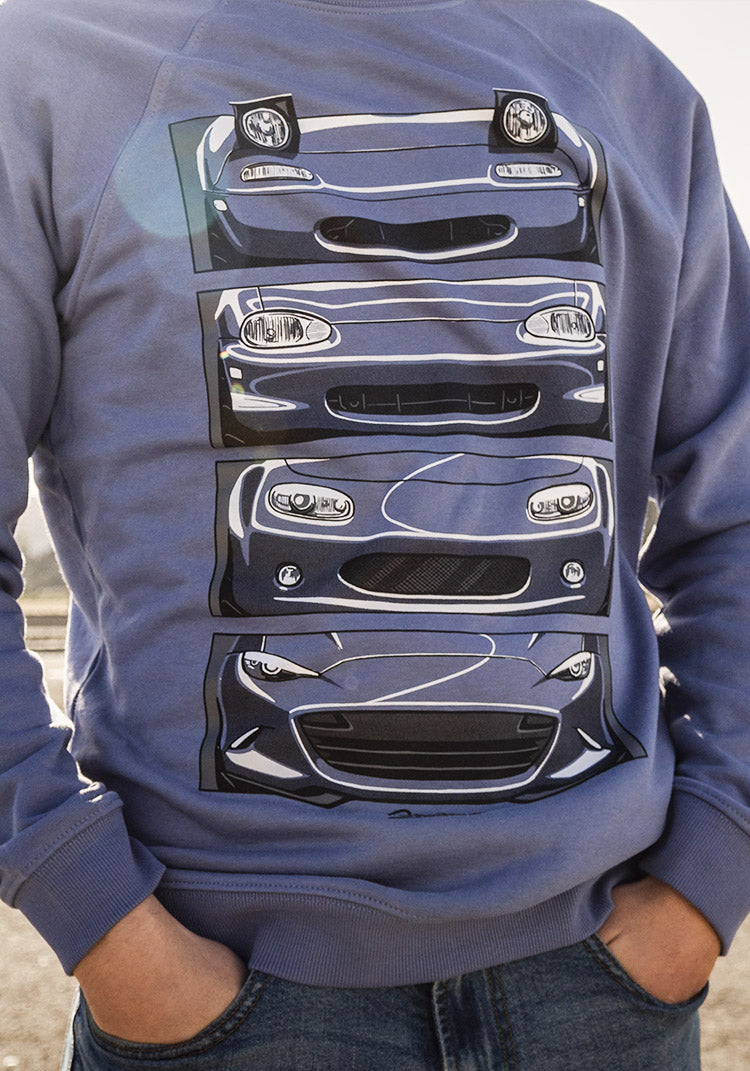 N GENERATIONS | SWEATSHIRT
The Mazda MX-5 (miata) needs no introduction. Admired globally, this Japanese recreation of sports cars from the past, has been, and still is a major success. Known for its dynamic capabilities and the smile factor brazen on drivers faces, there isn't much not to like about this cheap and cheerful roadster.
We should thank and celebrate Mazda for their audacity, and use this T-shirt with pride in what has been achieved and what may be yet to come.
85% Organic cotton
15% Recycled polyester
280g/sqm textile
Designed in Portugal