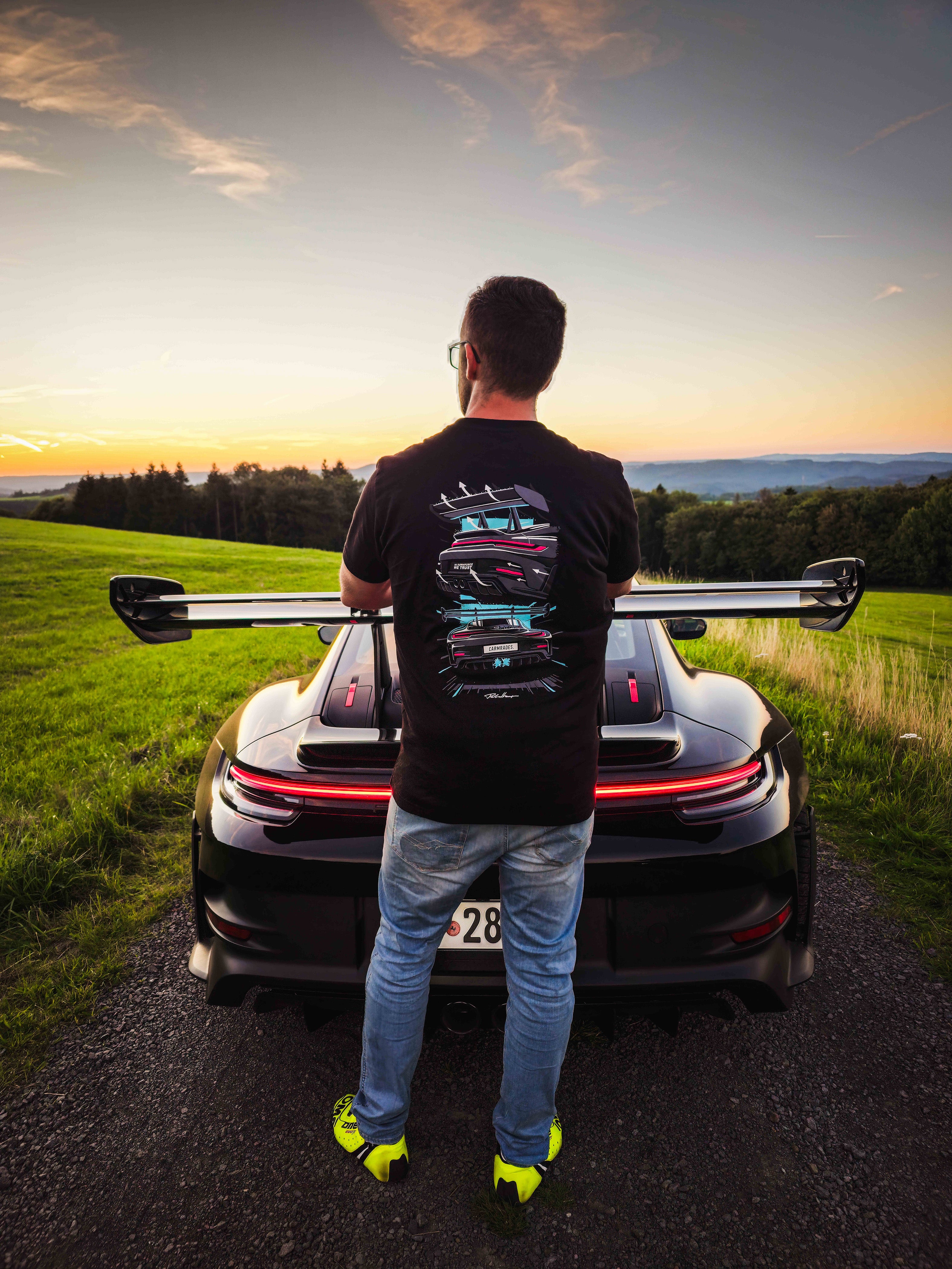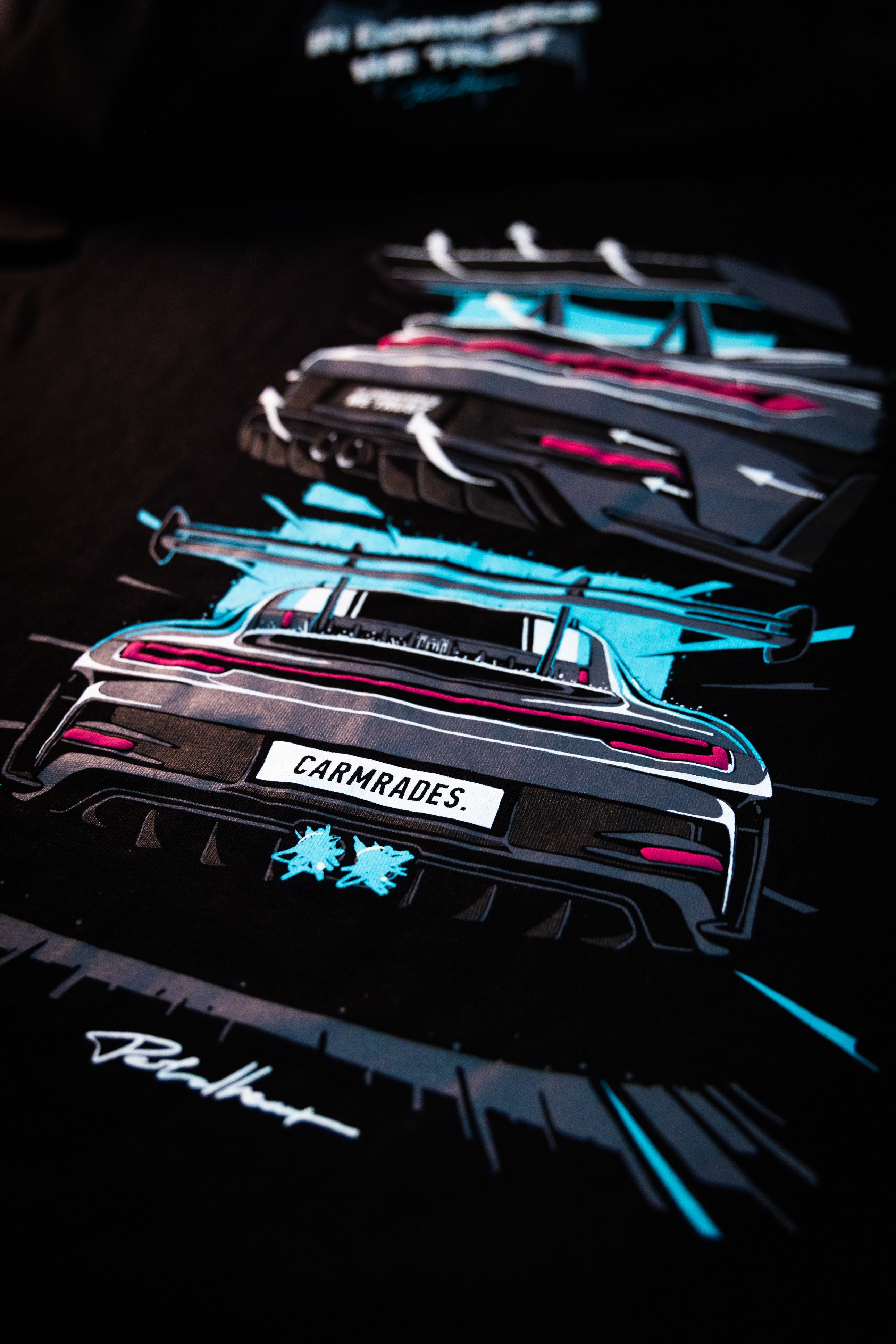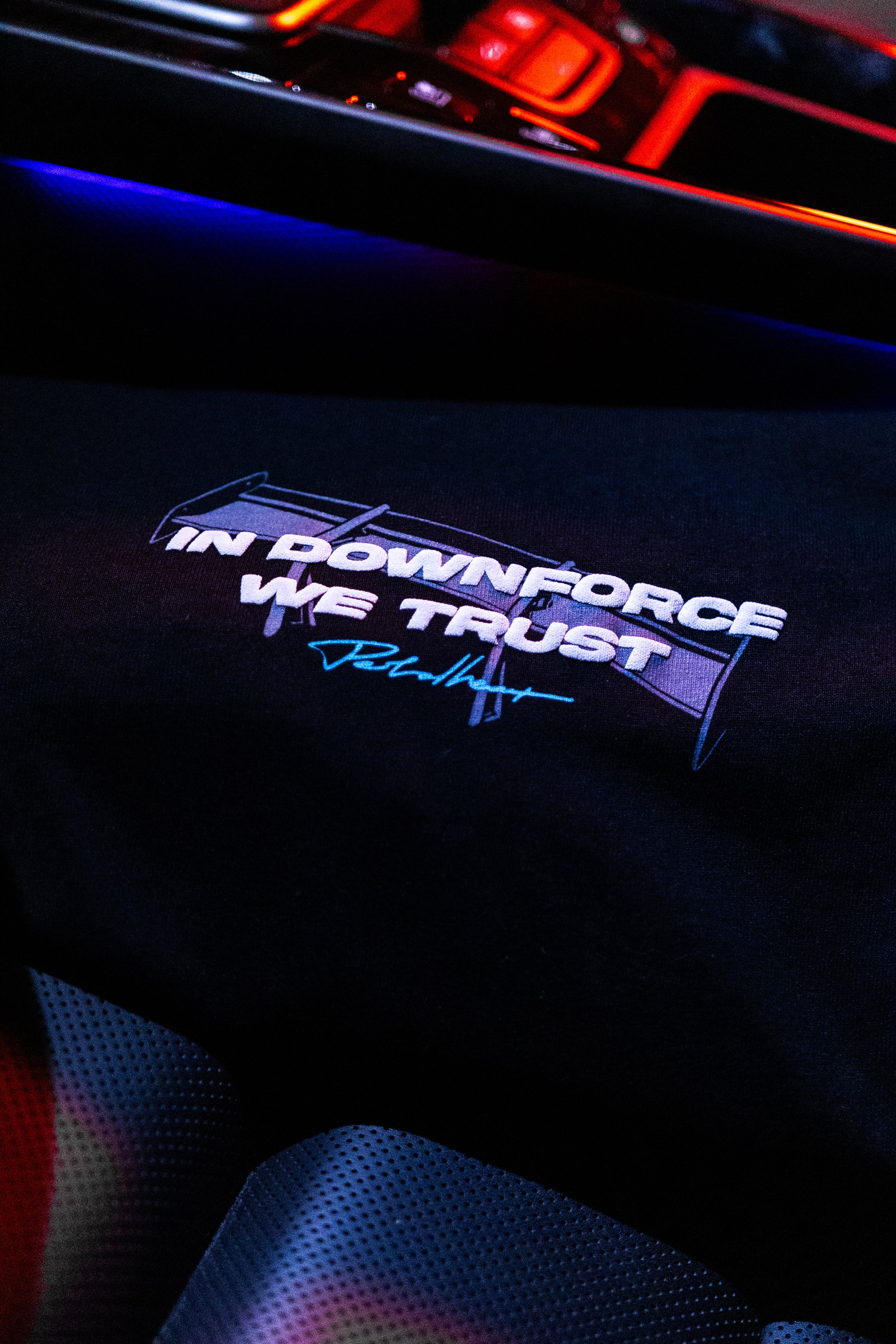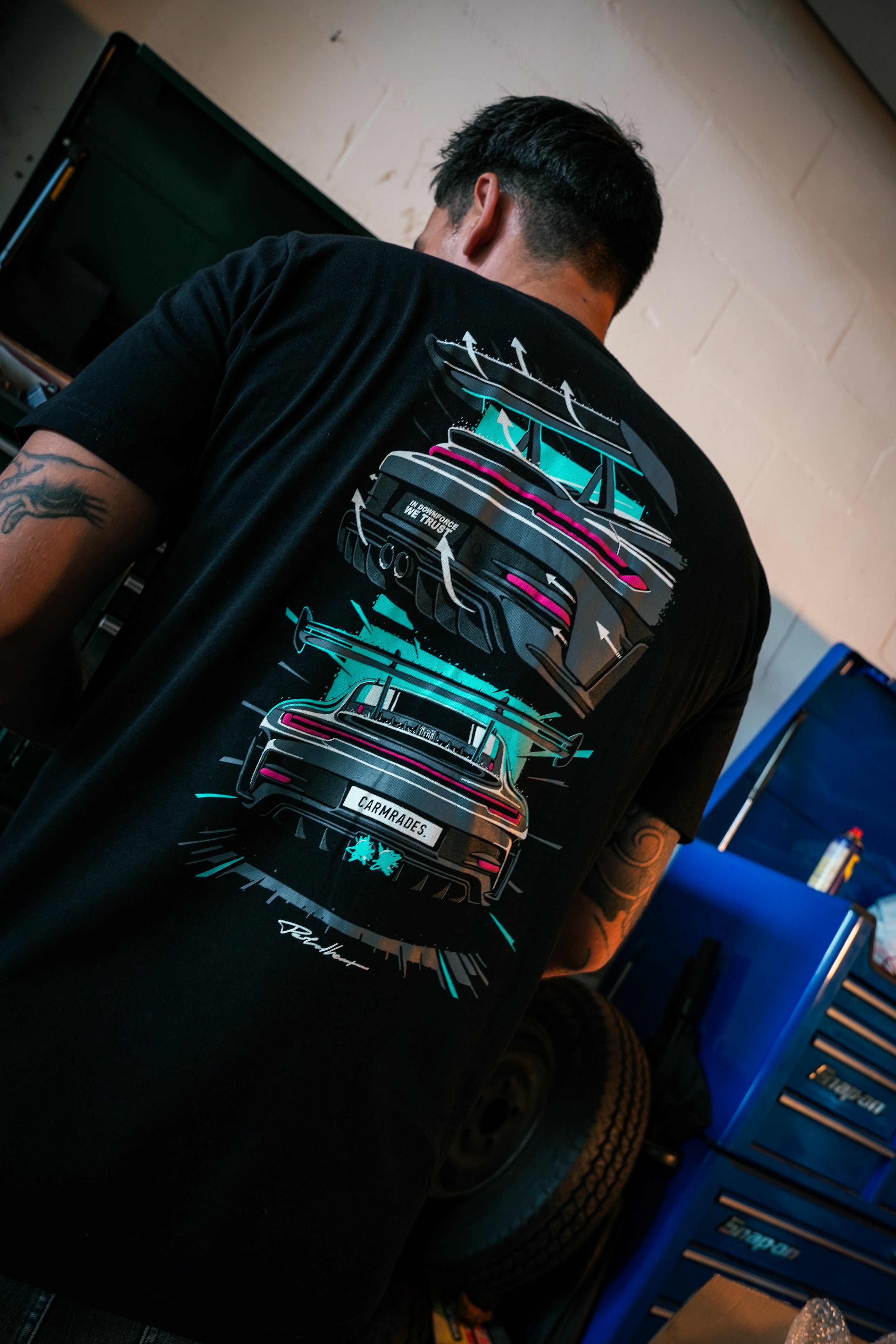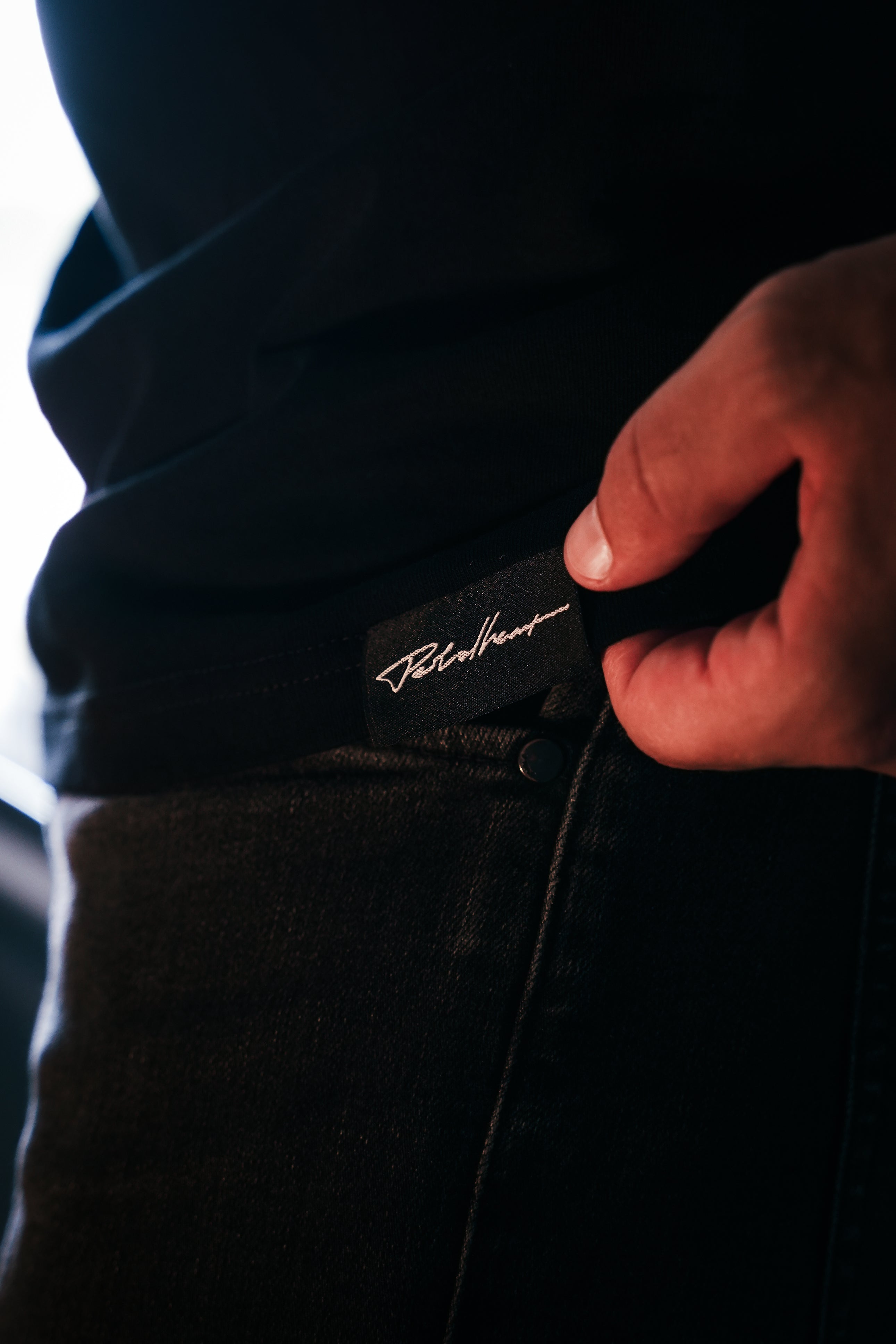 Inspired by the countless laps around the Nordscheleife of Misha Charoudin, this first Signature edition represents one of the advanced driving levels: downforce. What a best first one, than a 992 GT3 RS rear splitter/wing flow scheme representation? Flat out through the Quiddelbacher-Höhe and feel the downforce effect with the textures of a high-quality screen printing and the pop-up colors that make this Signature first - and limited!! - edition a proper 'IN DOWNFORCE WE TRUST'. 
Designed and handcrafted in Portugal.
Textile with a sublime touch feeling, smoothness and endurance.
Screen printing with different textures to improve visual experience.
Detailed screen printing
Pre-washed
100% cotton
200g/sqm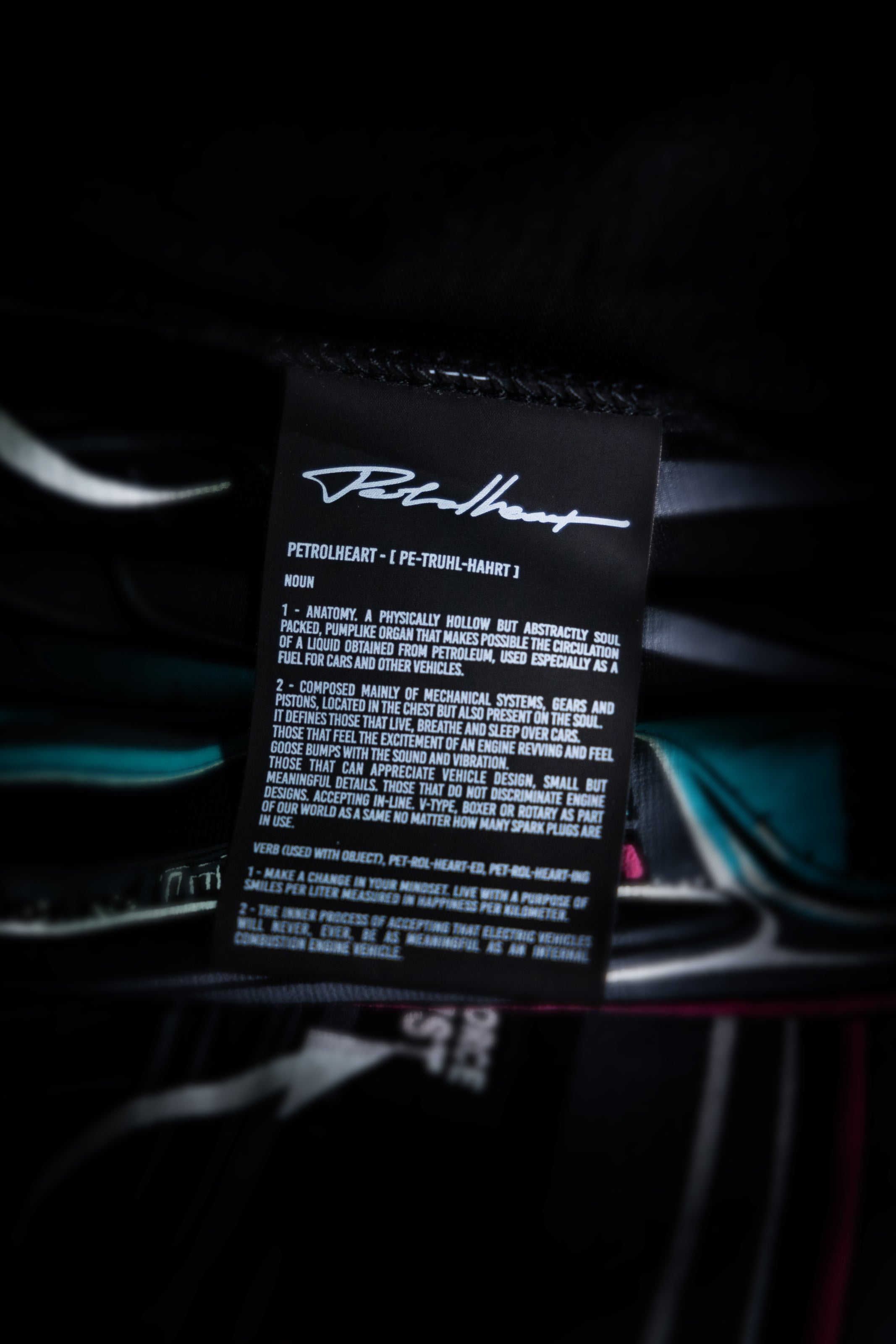 The 100% cotton fabric is handcrafted in Portugal to create sublime fitment t-shirts and hoodies.
The detailed screen printing allow the designed illustrations to pop-up with colors, textures and visual impression.